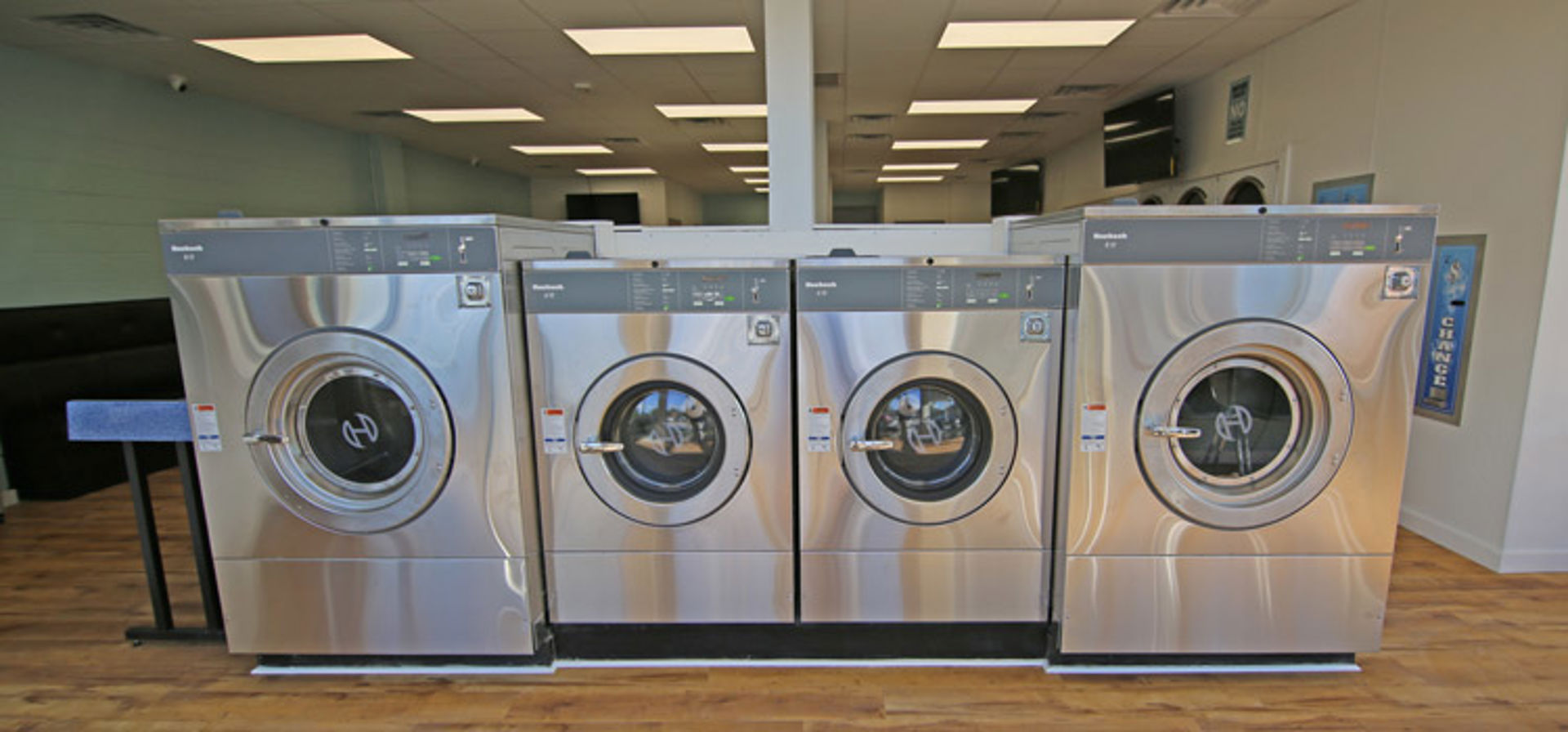 Do your Self Service Laundry at Our Coin Operated Laundromat
We are a coin operated Laundromat with the fastest wash times in town. Only 23 minutes for self wash laundry on our brand new machines offering a clean and quick cycle for our customers. We offer 23 washing machines and 25 dryers!
Pricing is as follows for our machines: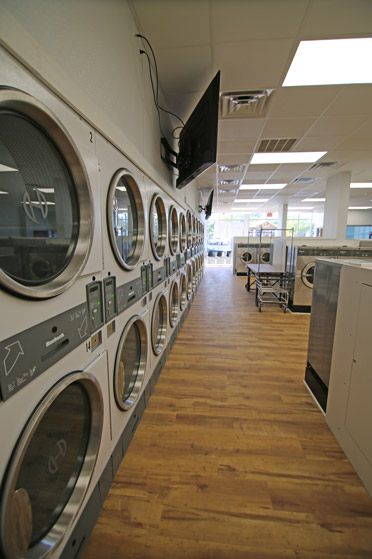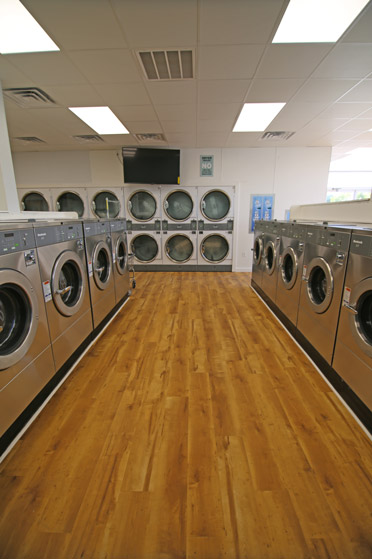 Amenities in our Laundromat include a parking lot adjacent to our door, FREE WIFI, complimentary coffee, a vending soap dispenser machine, change machines for quarters, a Pepsi machine, snack vending machine, and three TV's for your entertainment while you wait! We have a full time attendant on site during all operating hours for your convenience.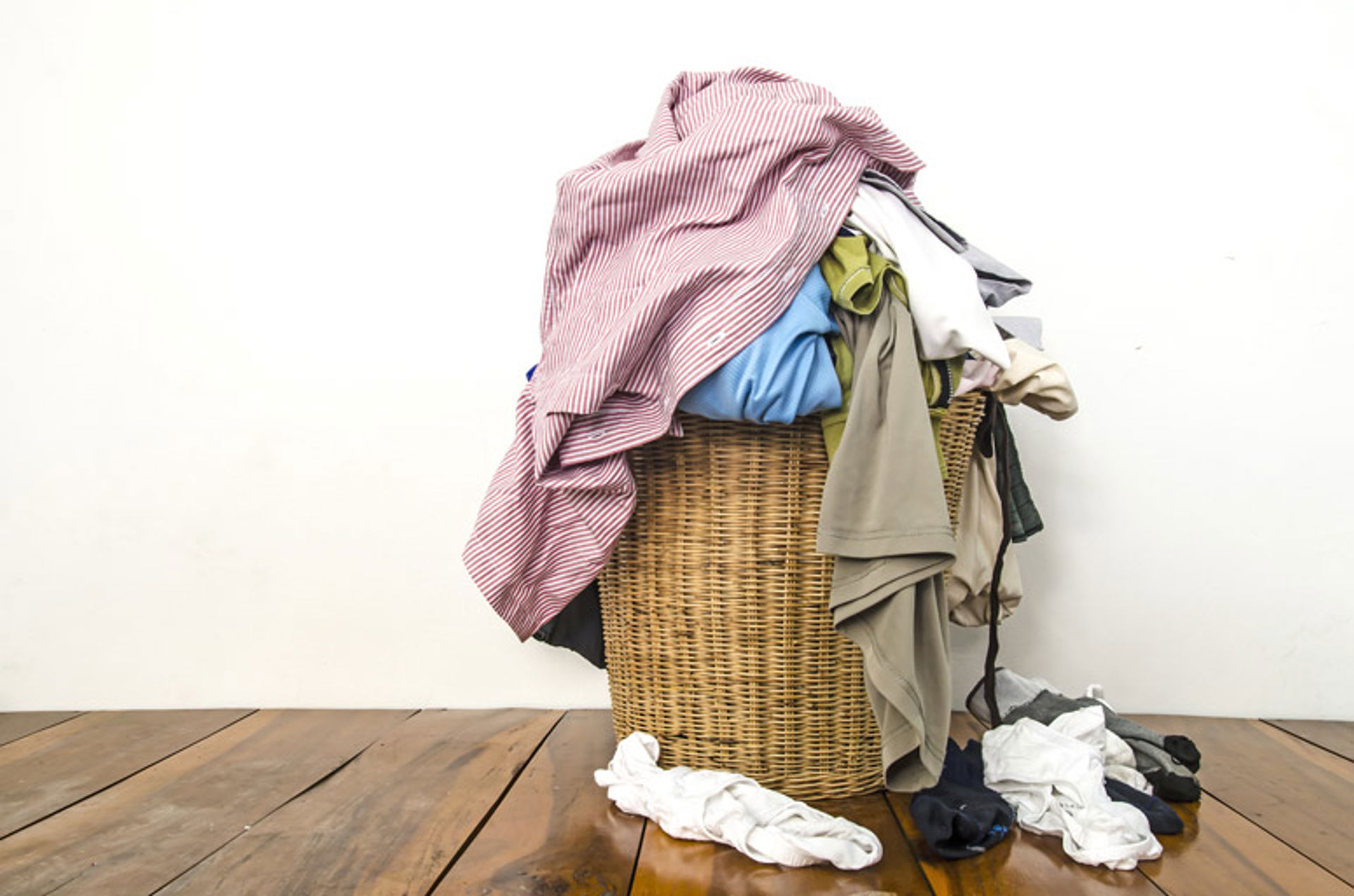 If you are looking for a self service laundromat we are the place to go with a bright, clean, full time attended facility. We are here to help our customers with machine use and any questions you may have for us! We have a lost and found that we keep on site for 30 days. If you lose something, call us!  
We use the best laundry detergents such as Gain, Tide, All, Downy, and Bounce dryer sheets. Our wash and fold customers also get scent booster beads in their Laundry for that extra special clean smell!